Resources for Targets, Bullies and Their Families
Everywhere we go, we meet people who survived their bullying ordeal–but they are still wounded. Their spirit still suffers as an adult. The intentional abuse they received didn't make them stronger. They, as the extensive study from the Wesley Society of Australia discovered, struggle with creating and maintaining adult relationships. They struggle with shattered self-esteem, anger management, bitterness and resentment, among other psychological ailments.
So The Protectors has created a new rehabilitation component for these individuals and their families. In addition, we have also added resources for those responsible for handling bullying within their organization to better help them protect Targets and reform serial Bullies.
Parents of Serial Targets
Most states have parental liability statutes holding parents, including parents of bullies, civily liable for intentional torts committed by their children. These include torts causing injury to property and person, including theft or destruction of property, assault, battery, and intentional infliction of emotional distress. The statutory monetary limits are usually relatively low, but a crime need not be proved and the standard of proof is usually a preponderance of the evidence. Money judgements of $5,000, $10,000, $15,000 against parents of bullies will get their attention and help stop some of the bullying you're experiencing. This is another reason why one of the first lines of defense against bullying is documentation, documentation and documentation. See the link here for a state-by-state chart: Parental Responsibility Chart
NEW! 4-Circle Defense Against Bullying Parent Guide
"My child is being bullied. Please help!"
This is the #1 request we receive at The Protectors, so we've created a comprehensive solution for parents, grandparents, guardians and others who provide regular care to children. This guide is designed to be consumed quickly and effectively—exactly what people in great need require.
To purchase your copy visit The Protectors Shop.
Resources for Targets

This innovative and user-friendly mobile app empowers kids, schools and parents to fight cyberbullying with a few clicks of their smartphones. Available in an individual version and a school version, kids can anonymously report instances of cyberbullying, and schools can manage incident reports in real-time and track response efforts. With smartphones being the #1 tool used for harassment, STOPit provides an excellent solution to this devastating problem. Stop Cyberbullying Mobile App
Article by psychologist Karen Young, Anxiety in Kids: How to Turn it Around and Protect Them For Life
HOPE CARE LINE:  1.800.488.HOPE (4673)
The Hope For The Heart Care Center is available from 7:30 a.m. to 1:30 a.m. (CST), Monday through Friday. Hope Care Representatives are here to listen, pray, offer biblical truth, and provide professional referrals in your local area. In addition, Hope For The Heart offers biblically based resources on 100 felt need topics such as Anger, Victimization, Manipulation, and Self-Worth, each designed to encourage those who are dealing with difficult life issues become free in Christ.
FINDING A COUNSELOR (Faith-Based)
Scars are painful, but they also contain wisdom and direction if you know where to look. Sometimes we need help finding both and more, and a trained professional can be just that person. The following is a list of organizations you can contact for faith-friendly counseling.
American Association of Christian Counselors: http://www.aacc.net/resources/find-a-counselor/
Meier Clinics: 888-7CLINIC or www.meierclinics.org
New Life: 800-NEW-LIFE
ADDITIONAL RESOURCES
Depression and Suicide: If your teen seems to have more "downs" than "ups," or seems fixated on death, saying things like, "I'd be better off dead" or "Maybe you'd like life better without me around," pay attention. Teens suffering with depression need to be assessed for their risk of suicide.
If you are a teen (or a parent of a teen) who has a friend struggling with suicidal thoughts, you might find the article, A Teenager's Guide to Depression helpful as well as Teens and Suicide.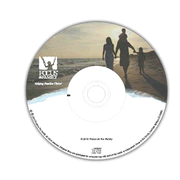 Teens in Crisis: Why Parents Matter
FINDING A COUNSELOR (Non-Faith Based)
Psychology Today: The Therapy Directory (http://therapists.psychologytoday.com/rms/)
American Counseling Association: http://www.counseling.org/
DR. FOLUSO'S FOUR-PART SERIES: "Hurt People Hurt People"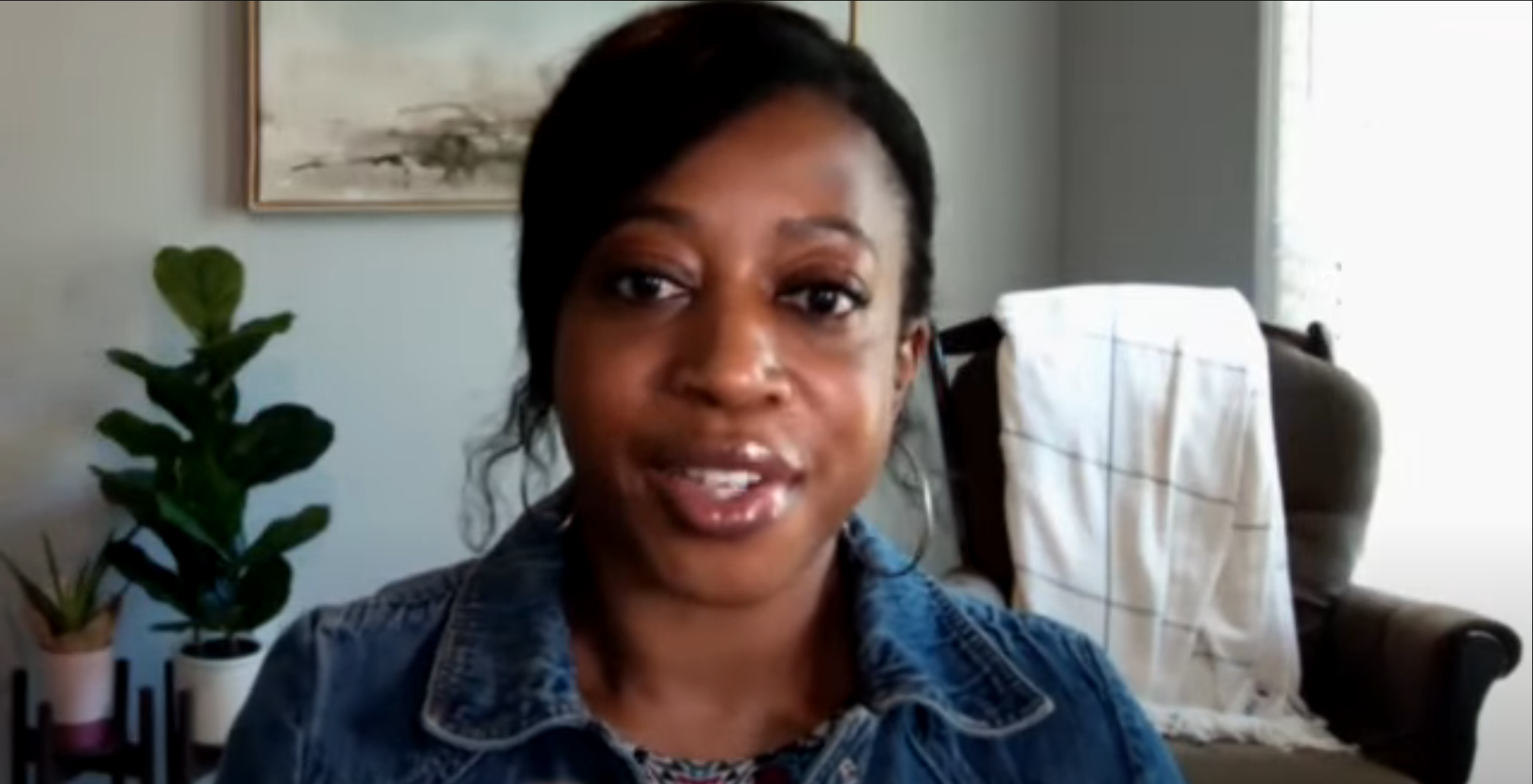 Books For Targets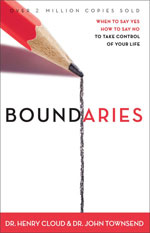 Boundaries by Dr. John Townsend
This best-selling book the world over is an excellent resource for Targets and their families who need help creating healthy and life-affirming boundaries toward abusive people.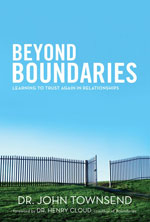 Beyond Boundaries: Learning to Trust Again in Relationships by Dr. John Townsend
This book picks up where Boundaries left off, helping Targets of serial bullying learn how to trust again and overcome common obstacles such as anger, lack of trust and resentment.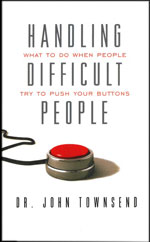 Handling Difficult People by Dr. John Townsend
Bullies use superior power that is either real or perceived to intentionally harm others over a period of time. Sometimes serial Targets find themselves going from Bully to Bully, in part because they have yet to learn how to effectively handle difficult people, an art that Dr. Townsend knows well and shares here.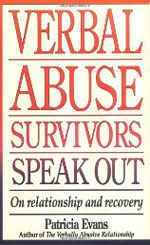 Verbal Abuse Survivors Speak Out–On Relationship and Recovery by Patricia Evans
Patricia Evans has made her name in standing up for the abused and neglected. Here she helps those who have been abused verbally (about 80% of bullying is verbal and includes some form of social isolation) regain control of their lives. Read and learn how others have done more than survive their bullying ordeal–they thrive, providing hope and healing for the future.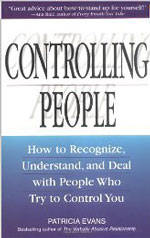 Controlling People: How to Recognize, Understand and Deal with People Who Try to Control You, by Patricia Evans
Most Bullies receive great pleasure and glee from harming, dominating and controlling other people. Here Patricia Evans helps their Targets identify bullying patterns and escape the "Theater of Bullying."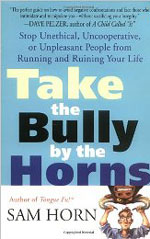 Take the Bully By the Horns: Stop Unethical, Uncooperative, or Unpleasant People from Running and Ruining Your Life, by Sam Horn
This is one of the few books that can truly help you deal with workplace bullying. Horn helps you develop the clarity, confidence and communication tools to verbally draw the line so people will no longer take advantage of you.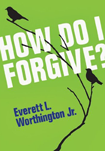 "How Do I Forgive?", by Everett L. Worthington Jr. [IVP Books]
A quick but powerful beginning step in the life-changing process of forgiveness.
Help for Bullies
Studies show that many bullies do not suffer from low self-esteem but possess average to excessive self-esteem. Many go on to commit serious crimes as adults, making them far more likely to go to jail than non-bully peers. What many need isn't a greater self-image, but a more humble and accurate understanding of who they are and an elevated understanding of the value of others. Many need humility, a trait that Jim Collins in From Good to Great reveals is one of the defining characteristics of the world's best business leaders. The following resources can help you or your child bring this essential virtue into his or her mind, heart, and soul for a brighter future for all.
Article by Asher Fogle, How Not To Raise a Bully, According to Science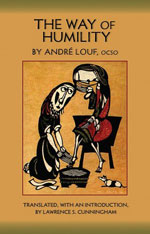 The Way of Humility by Andre Louf